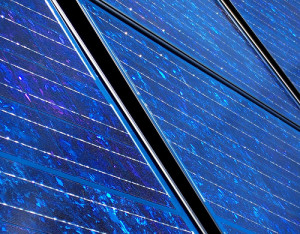 Japanese engineering and electronics company Toshiba, will be venturing into the solar power business.  The project is set to launch in March 2014 in Germany with the installation of photovoltaic (PV) systems in some apartment buildings operated by a German real estate company.
Germany is seeking to deregulate their energy market following a yearly spike in consumer electricity bills. Independent power providers are now able to deliver electricity.  Toshiba will be one of the companies participating in Germany's reformation of power generation and transmission and will operate a consumption model that will alleviate the burden on the regional grid.
The power generated by Toshiba's PV systems will be sold to apartment residents at a lower rate than what is normally charged by the electricity companies.  The company plans initiate the project with 3 megawatt solar systems and later expand to 100 megawatts by 2016.