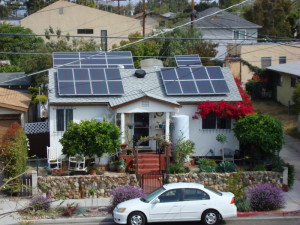 Now that summer is here, many homeowners may be considering solar power as an alternative to saving energy. However, the Better Business Bureau has thrown out words of caution to customers to ensure they are well informed before they make an investment in solar power energy.
This advice comes as the agency has received several reports of scams regarding solar energy contractors. The complaints filed range from contract issues to issues with customer service.
The bureau offers the following advice to customers who are considering installing solar power in their homes.
1. Assess if the Investment is Worth it
If your energy bill is less than $100 per month, then you should consider other ways of reducing energy cost. This is due to high initial investment needed for solar energy installation.
2. Sun is Vital for Solar Energy
Since solar energy is generated by the sun, check how many sunny days you get on average annually in your neighborhood before making the investment.
3. Exercise Caution With Solar Installers
If a solar deal sounds too good to be true, it probably is. If an installer offers low costs due to rebates and then makes a suggestion for you to obtain credit for the full amount of the system, then that is a red flag that something is not right.
4. Ensure you have a Sturdy Roof
To avoid any future problems, ensure that your roof is in good condition before installing a solar system.