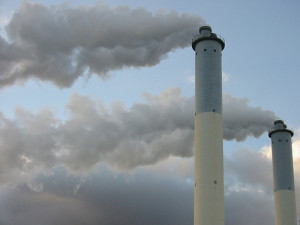 Can technology be used to combat global warming? The Confederation of European Paper Industries (CEPI), a trade association, decided to see if technology could make more than a minor improvement to the environment. Paper and pulp combine to be the world's fifth-largest energy user, according to the World Resources Institute, a think-tank, which says the CO2 emissions from pulp and paper used 500m tonnes throughout the world in 2005. In Europe, however, the CEPI said its members only used 46m tonnes in 2011. Until now, environmental policies have focused on such issues as consumption, prices and subsides to wind and solar power. Technology has not brought many breakthroughs to help the environment.
One of the few innovations has been carbon capture and storage. Carbon and storage neutralize emissions from burning fossil fuels of carbon dioxide. The Norwegian government stopped its support of a big project at Mongstad.
This week, however, European pulp and paper companies announced plans to greatly reduce emissions through technological change. CEPI established to seek ideas from outsiders with carbon-reduction programs.
More information about what is being done to combat global warming through technology can be found here.