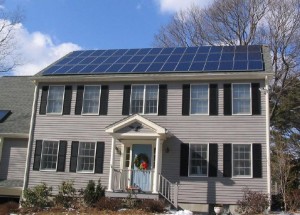 Solar installations in San Diego are growing rapidly every year. In fact, one solar installation company has experienced a 50 percent growth in the past 3 years. In 2008, solar leases were introduced and the number of systems acquired through this means increased drastically.
Leasing a solar system may be convenient and cheap electricity option for many homeowners. However, it can prove quite a challenge when the house is to be sold. This is the plight of many homeowners in San Diego as the leased system means that a future buyer will have to undertake the existing contract. This factor alone can be a huge factor in the decision process for prospective buyers.
Homes that feature leased solar energy systems is also now a challenge for Real Estate Agents in the area who are trying to educate sellers and buyers on the pros and cons of owning vs leasing. If it was as simple as just transferring the lease it would not be so bad. However, prospective home buyers also have to qualify for the lease of the solar panels. The criteria for the lease assumption was, in some cases, more stringent that that of the loan purchase for the home.