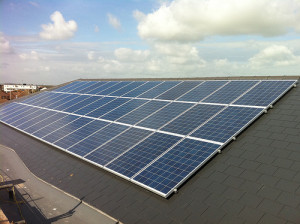 The American Legislative Exchange Council (ALEC) will be seeking to promote a number of legislation at their next policy summit, in a bid to stifle the use of renewable sources of energy.  Topping their agenda is the imposition of penalties on homeowners who install their own solar panels, as well as blocking the Environmental Protection Agency.  The group views homeowners who install their own solar panels as free riders as they are not paying for the infrastructure that they use.
There will be over 800 state legislators in attendance at the meeting.  The group is aiming to provide resolutions that will prevent President Obama from using the Environmental Protection Agency to reduce the green house gases emitted by power plants.  The plans also aim to prevent state governments from promoting renewable sources of energy.
ALEC's main sights are however set on state Renewable Portfolio Standards.  Under the Renewable Portfolio Standards, electricity companies are required to use renewable energy to power their operations.  In 2012, ALEC drafted a model pushing for the abolition of RPS but failed in its attempt.  Despite that, the group has a new strategy to weaken the pro-clean energy laws.